Adult Tennis & Leagues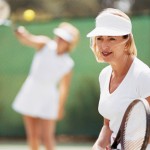 Ladies' Interclub Doubles League
Ladies' Interclub doubles teams compete in A1, A2, Super B (formerly B1 & B2), and B3 (Developmental) divisions. The season runs from September through June. Practice sessions can be booked on Monday, Tuesday and Wednesday mornings. Home inter-club matches are usually played on Thursday mornings.
Click here to download the ASRC Interclub Guidelines
---
USTA Leagues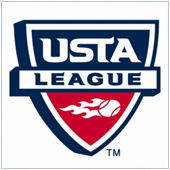 ASRC offers a wide range USTA leagues to fit most ability levels and age groups for both men and women. Here is a list of league formats generally offered at ASRC:
Adult 18 and Over

Adult 40 and Over
Adult 55 and Over
Mixed Adult 18 and Over
Mixed Adult 40 and Over
Combo Adult 18 and Over
USTA tennis leagues operate all year long.
ASRC Tennis Professionals
Kathy Barnes, UPSTA Professional - Rate Sheet - click here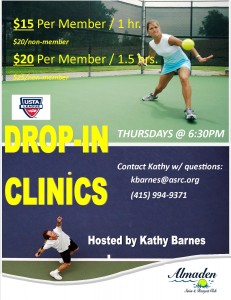 Ravi Gill, USPTA Professional - Rate Sheet - click here
Nancy Ghantous, USPTA/PTR Professional – Rate Sheet - click here
Click here for Cardio Tennis Schedule