Membership
Why should I join the Almaden Swim and Racquet Club?
When you join ASRC you are actually getting shared ownership of a lovely part of the Almaden Valley as well as the club property and assets.
ASRC is not open to public use. To use the Club recreationally, you would have to be a member of the Facility.
With only 300 family memberships, this is one of the areas most exclusive sports venues and joining brings with it a wealth of advantages:
Each family membership owns 1/300th of the club's property and all other club assets.
The primary objectives of the club are to provide a venue for swimming and tennis as well as high class coaching.
As a club owner your vote counts! You have a voice in the planned club activities. All business is conducted by a volunteer Board of Directors elected by the membership.
Your family membership is a sell-able membership in a valuable private facility.
ASRC is conveniently situated for most Almaden residents being near to the Camden and Almaden Expressway.
Members of the Almaden Swim and Racquet Club can enjoy discounted rates at Cinnabar Hills Golf Club. This magnificent 27 hole course offers something to players of all levels and boasts stunning natural surroundings. Click here for more details.
Join today to claim your piece of the valuable Almaden property and give your family the gift of a lifetime. Here you can develop your swimming and tennis skills, while the club's dedicated staff are here for you all year round.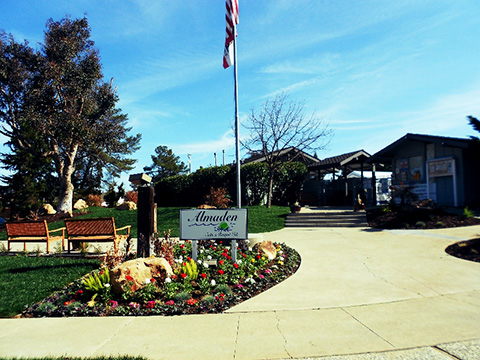 For membership information call (408) 268-8509 or email club@asrc.org today!